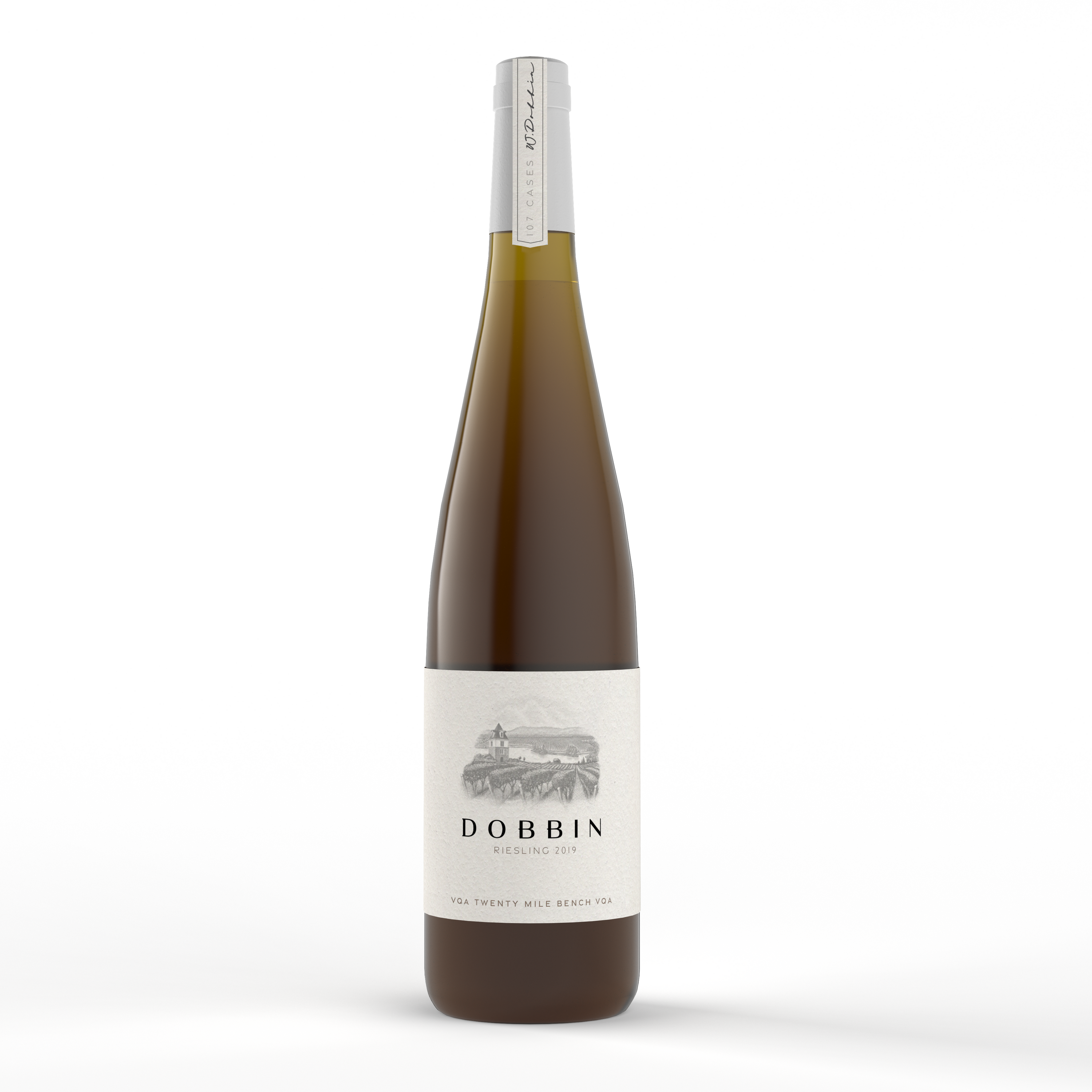 Available for a limited time through our Vineyard Assortment pack.
This Riesling is also available through our Founders Club Membership. Members will receive this wine in their first shipment and have the option to purchase additional cases in quantities of 6 subject to availablity. 
This is a serious wine that is complex and layered; a result of several different pick dates and collecting portions of botrytis affected grapes during the harvest for separate vinification's in a mix of stainless steel and neutral larger format oak barrels. The nose offers peach pit, Meyer lemon, stone fruit and the classic green apple common to Riesling, however it's more discrete here. There is a slight tropical note, pear and a hint of wildflower honey on the mid-palate. The wine is structured with a seamless acidity, minerality, and great weight. This is a well-rounded Riesling that finishes on a pleasing tart acidity with great length and notes of lime zest.
Designed to improve with age until 2029 and may be cellared until 2039.
Best served between 8-10 degrees Celsius.
pH: 3.48
TA: 7.53g/L
Alc: 13.4%
RS: 10.5g/L
From the vineyard (107 Cases):
Under the vision of Peter Gamble we have developed a Riesling that is truly impressive and we refer to as a "Rich" Riesling. Multiple picks over the course of a month from our small Charlene Vineyard delivered a rich tone without standing out as sweet and appealing to those who might typically shy away from Riesling. We couldn't be happier with Peter's vision and are excited for this to become part of our tradition with our newly planted Riesling grapes.